Top Surgery News
Emory Faculty Awarded at 2022 American College of Surgeons Conference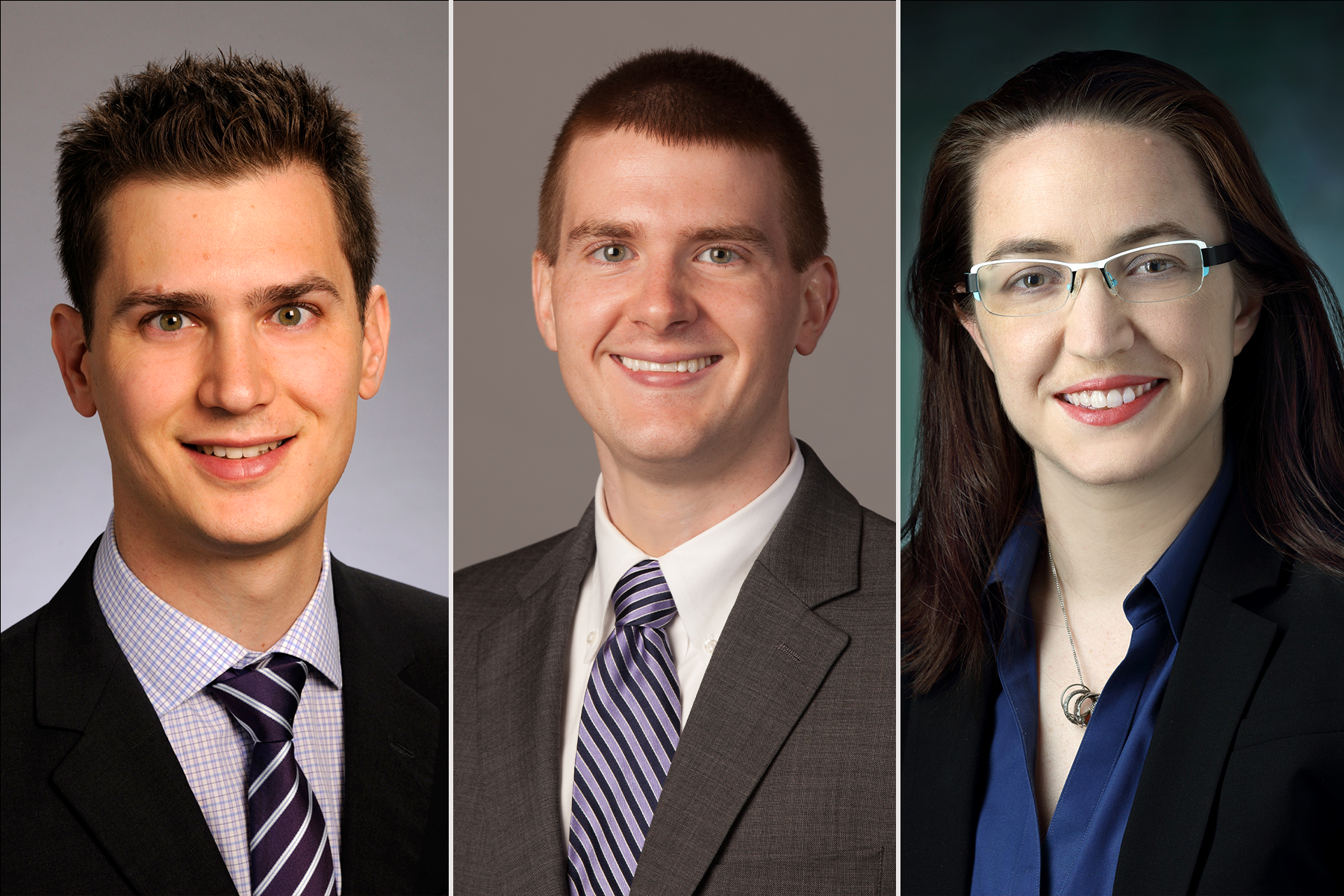 This past October, three Emory faculty members were recognized with special awards at the 2022 American College of Surgeons (ACS) Conference. Congratulations to Idelberto Raul Badell (The Jacobson Promising Investigator Award), Brendan Lovasik (Resident Award for Exemplary Teaching), and Laura Johnson (Outstanding Mentor of the Year Award) for their well-earned recognition and honors.
---
Also in the News:
VALOR Grant to Examine Reduced Access to Organ Donation Care for Veterans
RAS-ACS presents Outstanding Mentor of the Year Award to Laura Johnson
Emory Transplant Center successfully renews NIAID/NIH T32 training grant in transplantation science
45 Emory Surgery faculty named to Atlanta Magazine's 2022 Top Doctors
Emory Saint Joseph's Hospital top ranked for minimally invasive heart valve replacement (Emory News Center story)
Faculty Spotlights
Maria Russell, MD
Dr. Russell has recently been appointed as the first Wadley R. Glenn Chair of Surgery for Academic Programs, a level of distinction that recognizes the substantial contributions she has made to Emory University Hospital Midtown as a scholar and educator.
She has also been named Vice Chair of the Program Directors Committee of the Society of Surgical Oncology (SSO), with automatic ascension to the Chair position in 2 years. 
Dr. Russell is a program director of the Complex Surgical Oncology Fellowship and Interim Chief Quality Officer of Winship Cancer Institute of Emory University. 
Dr. Russell's faculty profile >>
---
Omobolanle Oyefule, MD
Dr. Oyefule joined the Department of Surgery after completing an advanced GI/bariatric/minimally invasive surgery fellowship at Mayo Clinic, Rochester, MN, in 2021. She graduated with a medical degree from Vanderbilt University School of Medicine, and completed her general surgery residency at Cleveland Clinic Florida.
Her departmental roles include performing minimally invasive general surgery at Emory University Hospital Midtown; performing bariatric surgery at the Emory Bariatric Center, also at Midtown; and teaching and training Emory general surgery residents.
Trainee Spotlights
Brendan Lovasik honored with 20th Annual ACS Resident Award for Exemplary Teaching
The American College of Surgeons Resident Award for Exemplary Teaching, sponsored by the ACS Division of Education, is given each year to recognize both excellence in teaching and to emphasize the importance of teaching in residents' daily lives.
The Department congratulates administrative chief resident Brendan Lovasik, MD, for being selected for this prestigious award, and is gratified that the ACS has recognized his service and status as a rising star of academic surgery.
---
Emilie Warren awarded 2022 Rochfort Scholarship
General surgery resident Emilie Warren, MD, has been awarded the Winship Cancer Institute's 2022 Chester Rochfort Scholarship in Oncology. The scholarship aims to assist young MD degree holders in cancer research, and will help cover partial salary, laboratory, or other research expenses or travel.
Dr. Warren will be working to further characterize the tumor-infiltrating lymphocyte population as an adoptive T cell therapy in cholangiocarcinoma. Her mentors will be Shishir K. Maithel, MD, Chrystal Paulos, PhD, and Gregory Lesinski, PhD, MPH.